Three talks at ECOC
Last September we had a chance to present some of the latest results of our project aCryComm.
Monday 19th we presented our vision towards optical communication links for cryogenic applications (paper Mo4G.3, presented by Matteo Cherchi)
Tuesday 20th the first testing of fast and efficient plasmonic modulators by Polariton Technologies at cryogenic temperatures (paper Tu1G.1, presented by Patrick Habegger)
Thursday 22nd it was the turn of the record high speed photodetector demonstrated by ETH (post deadline paper Th3B.5, presented by Stefan Köpfli)
With these results we are one step closer to enable an energy efficient, high-speed cryogenic data bus.
Seminar about aCryComm
26 March 2021: Seminar "attojoule cryogenic communication" as part of Quantum Science & Technology seminar series organized by Quantum Technology Finland. Slides available at this link, video recording available at this link.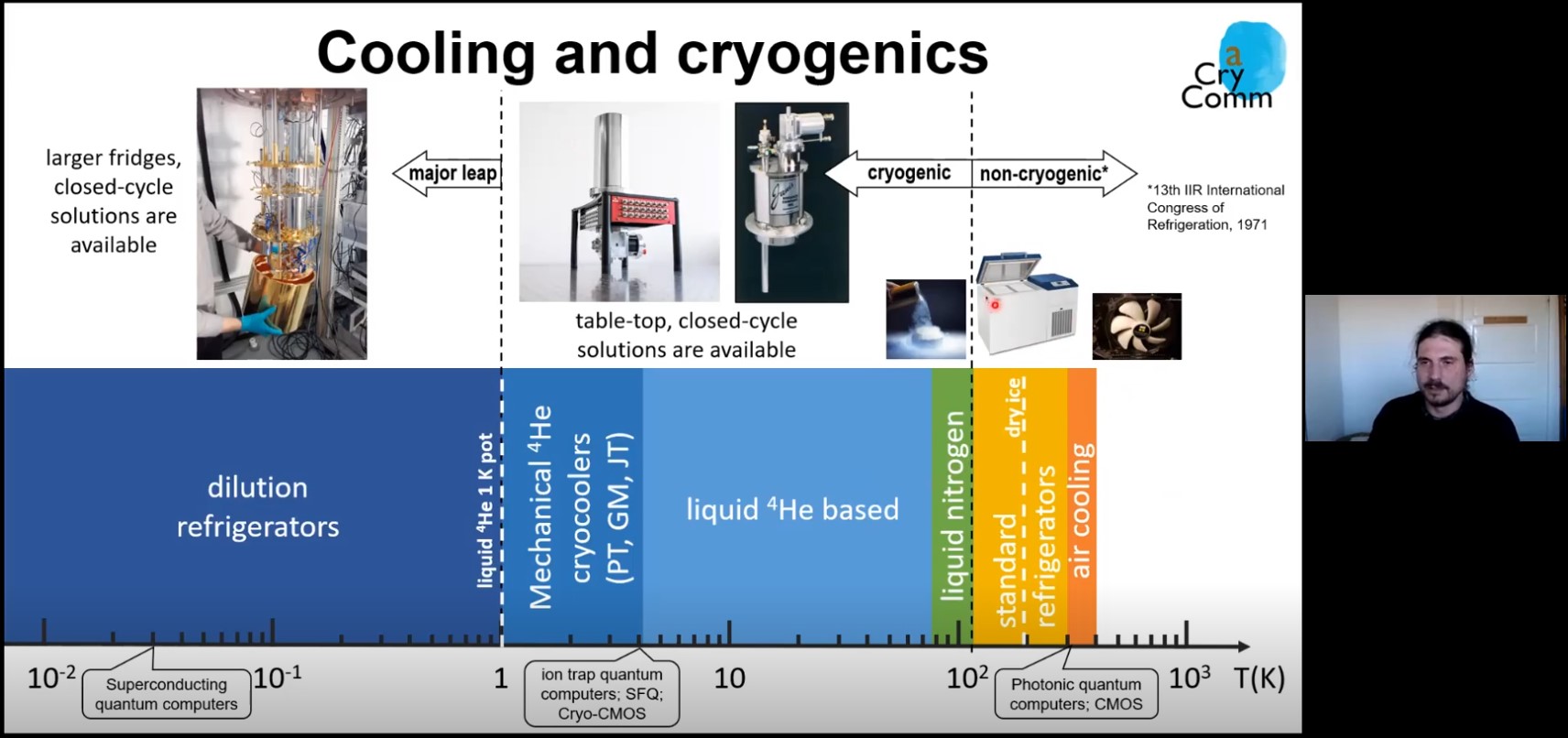 aCryComm invited talk at Photonics West 2021
6-11 March 2021: the invited paper "aCryComm: attojoule cryogenic communication" (Paper 11692-28) will be available on demand at the virtual Photonics West Conference and Exhibition
aCryComm press release
We have published a Press Release about the project (a version in Finnish is also available). A PDF version can be also found under Downloads > Dissemination materials, where you can find also a document with a slightly more detailed description of the project.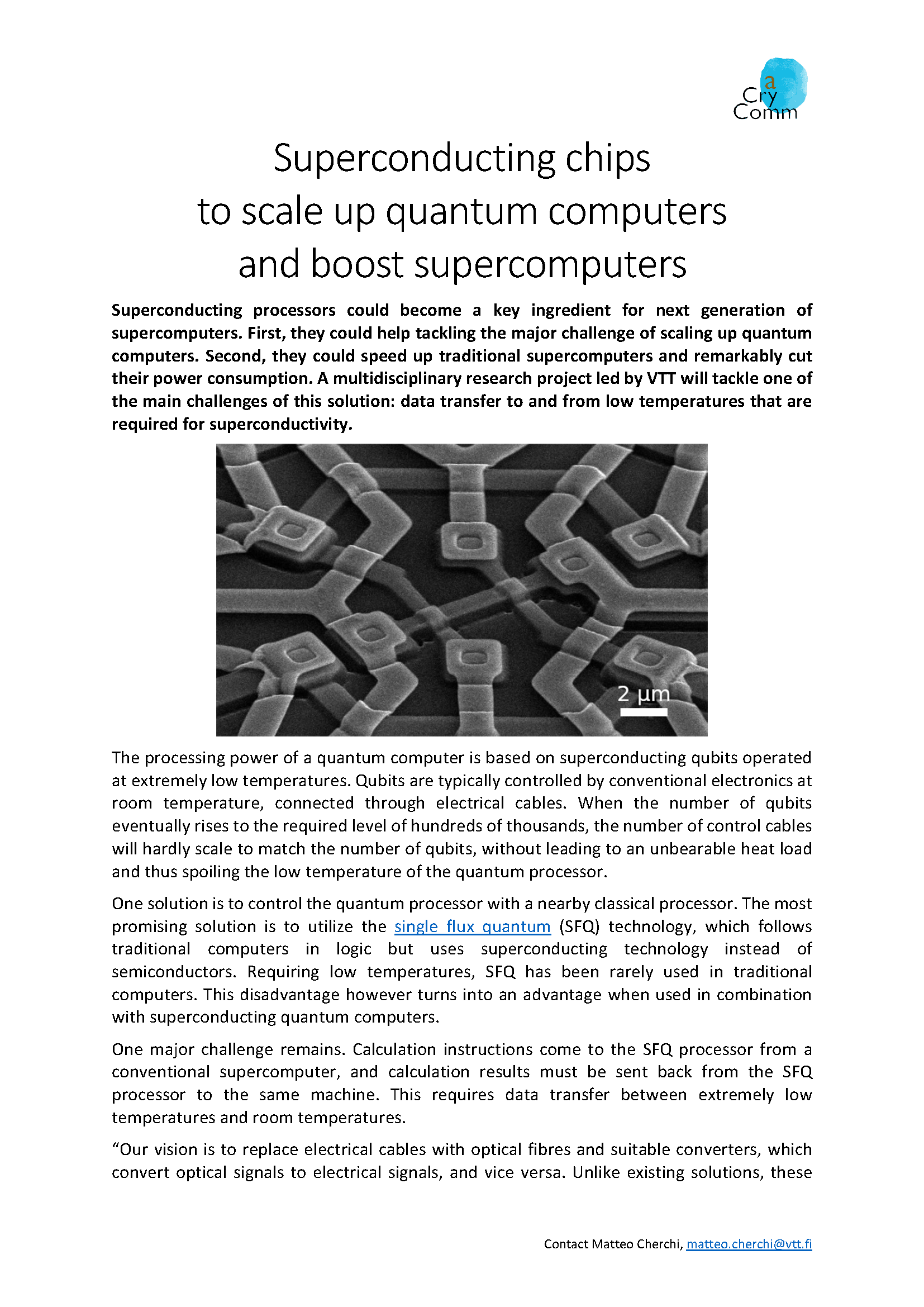 aCryComm kick-off
We have kicked-off our new FET-Open project aCryComm (attojoule Cryogenic Communication). We decided to split the online meeting in two days, to ensure a more relaxed experience for everyone. We got to know each other and started discussing the exciting technical challenges that we are going to tackle in the next three years. We will  develop the building blocks for future cryogenic optoelectronic interfaces, with the long term goal of scaling up cryogenic quantum computers as well as of introducing fast and energy efficient classical cryogenic logic in supercomputers.